Why CurTec recycles plastic
CurTec pursues sustainable growth. This is not only reflected in the way our company is set-up but also in the way we manufacture our packaging.
How do we reduce our carbon footprint? What role does plastic play? How does it benefit you? Click on the image and find your answers in the infographic: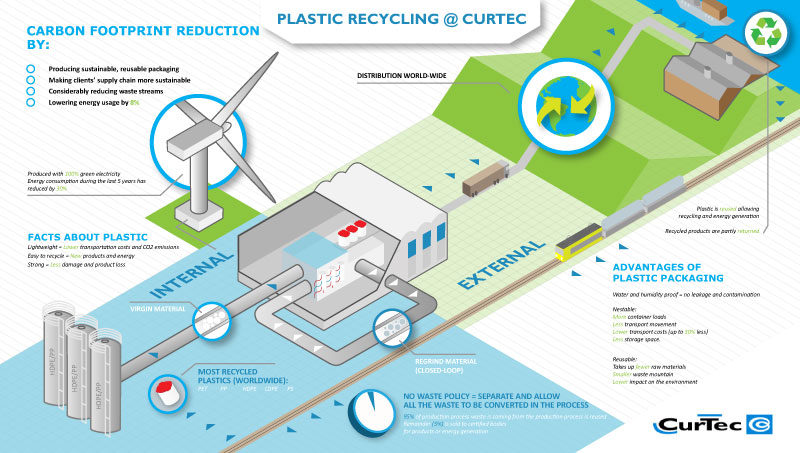 Would you like a more sustainable packaging solution that also meets all of your quality requirements? CurTec can provide you with a free guideline that helps you to select the optimal packaging solution. Apply for a Packaging Scan.